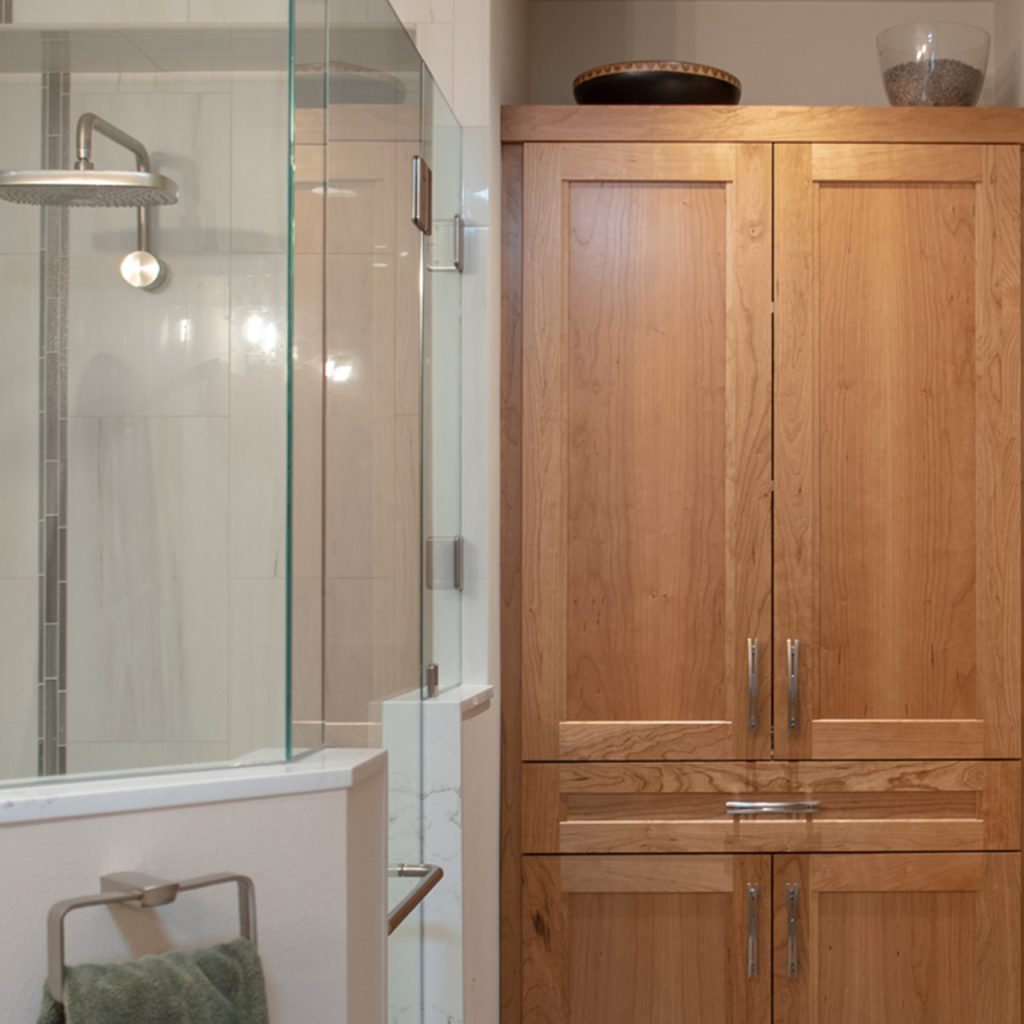 INFUSING
HEALTH & WELLNESS
INTO RESIDENTIAL DESIGN
McCabe By Design employs a comprehensive design strategy to transform inefficient areas into practical and aesthetically pleasing spaces that harmoniously merge with adjacent rooms.
Our designs range from individual rooms to entire homes, and we adopt a cooperative approach with both homeowners and contractors to guarantee the optimal design and construction experience for each client. We collaborate with local contractors who uphold our principles of transparency, responsibility, respect, and sustainability.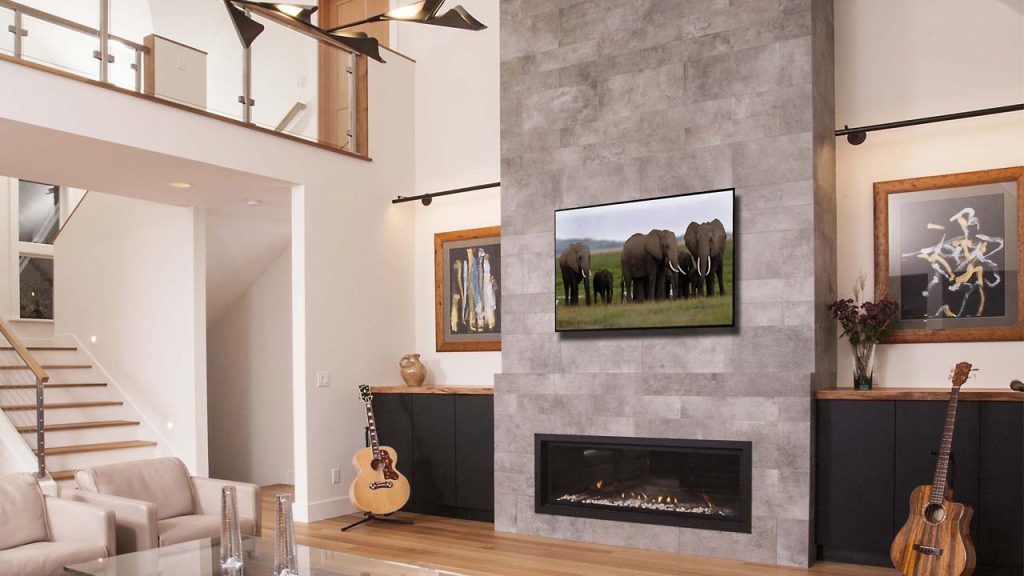 This three-level waterfront home transformation reflects the homeowners' lifestyle, featuring a culinary kitchen, intimate spaces, and sustainable materials for a contemporary, eclectic ambiance!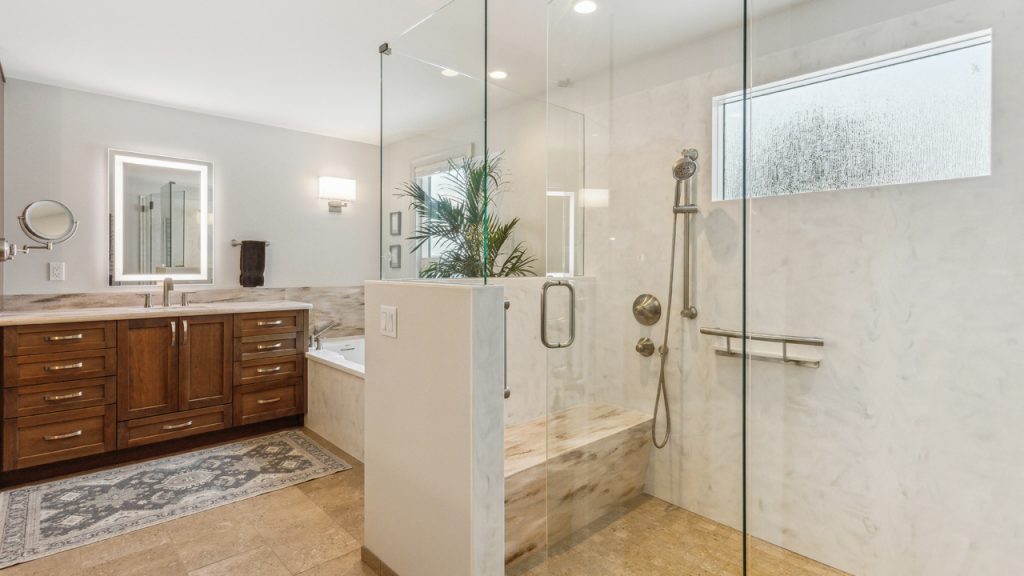 by Molly McCabe / Residential Designer
Revitalizing a 1973 waterfront gem, this whole-house remodel emphasizes accessibility, sustainability, and low-maintenance living for stylish and graceful aging in place!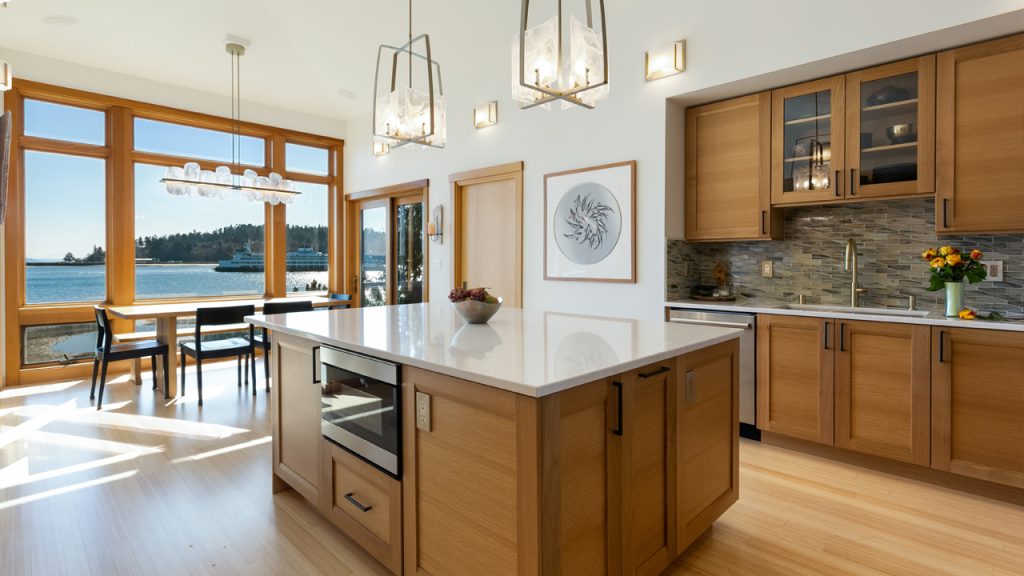 An accessible kitchen remodel offers ample space for a large refrigerator, wider aisles, increased counter space, and accessible storage, all while embracing natural light and beautiful views!

Single rooms and whole house design
Multi-generational spaces that accommodate people of all physical abilities
Flexible multi-purpose rooms

Appliances
Cabinetry and Countertop
Plumbing Fixtures
Flooring & Wall Finishes
Hardware
Universal Design Products
Low Maintenance, high durability sustainable materials
Energy & water efficient systems and fixture

Design statement
Project Objectives and Assumptions
Dimensional Floor Plans, Wall Elevations and Perspectives.
Specifications for all project materials selected
Cabinetry Legend
,
Having now fully utilized and enjoyed the beautiful new master bathroom, we want to thank you for your excellent work. Your guidance in design and materials, your close attention to the project and quick recognition of changes that needed to be made, the quick reworking of the subcontractors and close oversight of their work, and your attention to excellence of each stage of the project was outstanding. We love the new bathroom and will continue to do so for many, many years to come. We now understand what a long and involved process it is for everyone — homeowners and contractors — and of all the decisions that went into it, choosing to work with you was certainly our best one.
We have hired Molly McCabe of McCabe by Design twice. First she designed the kitchen in our new construction home. Knowing the quality of the work we could expect, we did not hesitate to hire Molly again to design a custom china cabinet and entertainment center/bookshelf system to complete our home. Molly's design guidance was invaluable in helping us to choose the look that pleased us and fit in the with the style of our NW Craftsman home. The lighted china cabinet fits a niche in the dining room as it was an original built-in. The entertainment center and bookshelves also appear to be original built-ins, symmetrically abut the stone fireplace. The professional expertise of the installers Molly recommended resulted in a beautiful addition to our home that we will enjoy for many years to come
Molly McCabe of McCabe By Design is a very talented and knowledgeable designer who gently led me through this remodel project. She worked with our general contractor diligently to ensure the project was built, to the greatest degree possible, to the design. Molly's attention to detail, professionalism and communication skills were essential to me. She guided me to visualize better lighting and openness to the kitchen space while listening to my personal preferences and accommodating those choices into her design. The outcome was an updated and welcoming kitchen to host family and friends. I would recommend Molly to anyone choosing to remodel.
We have worked with McCabe by Design (formerly A Kitchen That Works) on three separate occasions. First they redesigned and completely replaced our outdated kitchen and laundry area making them more functional and accessible. The second project was our master bathroom and most recently they tackled our guest bathroom to included a zero threshold shower and shower seat. Each project met our needs and they were able to repair and provide an excellent product in our home that was on time and on budget. They are sticklers for detail and perfection which is why we have worked with them three times. We will hire them again when we have a need for other renovations.
We used McCabe by Design (formerly A Kitchen That Works) for an extensive redesign and remodel of our newly purchased townhome. They designed our new kitchen, master bath and walk-in closet. They took down walls and put up new ones, changed plumbing and wiring, installed fixtures, and appliances. Everything was done on schedule and was done perfectly! They went above and beyond our expectations and we are thrilled with the results. We have already referred two friends to Molly and Clive and hope to refer many more. We give them A+.
We have hired Molly McCabe for three separate projects: out kitchen, our master bathroom and then when we had a flood, she came to our rescue to resurrect our kitchen, laundry room and powder room. She is knowledgeable, very well organized and kept us in close communication throughout each project. We always feel like we know what is going on, and can reach her easily (or hear back from her quickly). Molly was great to work with through the design and remodel of our kitchen. Each project turned out just as nice as we pictured they would!
Attention to detail, meticulous documentation, exemplary work ethic, meeting or exceeding deadlines, wonderful communication, knowledgeable, organized, working tirelessly…we saw all of this in action. Molly's follow-through was extraordinary. She made sure every design detail was fulfilled to our satisfaction. She and Clive worked with us as designer and contractor worked with us as designer and contractor for an extensive remodel of 70% of our home while we were living overseas. The idea of building or renovating a home can be a scary and stressful experience. Molly and Clive made sure that our stress was minimized and that everything went as smoothly as possible. Our thanks for a job well done!
My wife and I have done a great deal of construction over the years, including remodels, room additions, and building a house from the ground up; we have had some good experiences and some that were not so good. Our experience with McCabe By Design was exceptional, from beginning to end. Molly McCabe is both knowledgeable and thoroughly professional. She aided us with the design, pointing out potential problems inherent in, and improvements to our flights of fancy, while never giving us the feeling that — as has happened in the past — that we were imposing on the designer's artistic vision. At the outset of the job, Molly gave us a timeline and followed up with a call or an email to advise us any changes. The work proceeded according to the calendar. The job finished somewhat late, but only due to delays caused by a supplier whom we chose. We love our new kitchen and we can recommend McCabe By Design without reservation…so much so we have called them back to do our master bathroom.
LET US HELP YOU DESIGN YOUR NEXT PROJECT
With over 20 years of experience as an Award Winning Design Firm, let us create spaces that work for you!